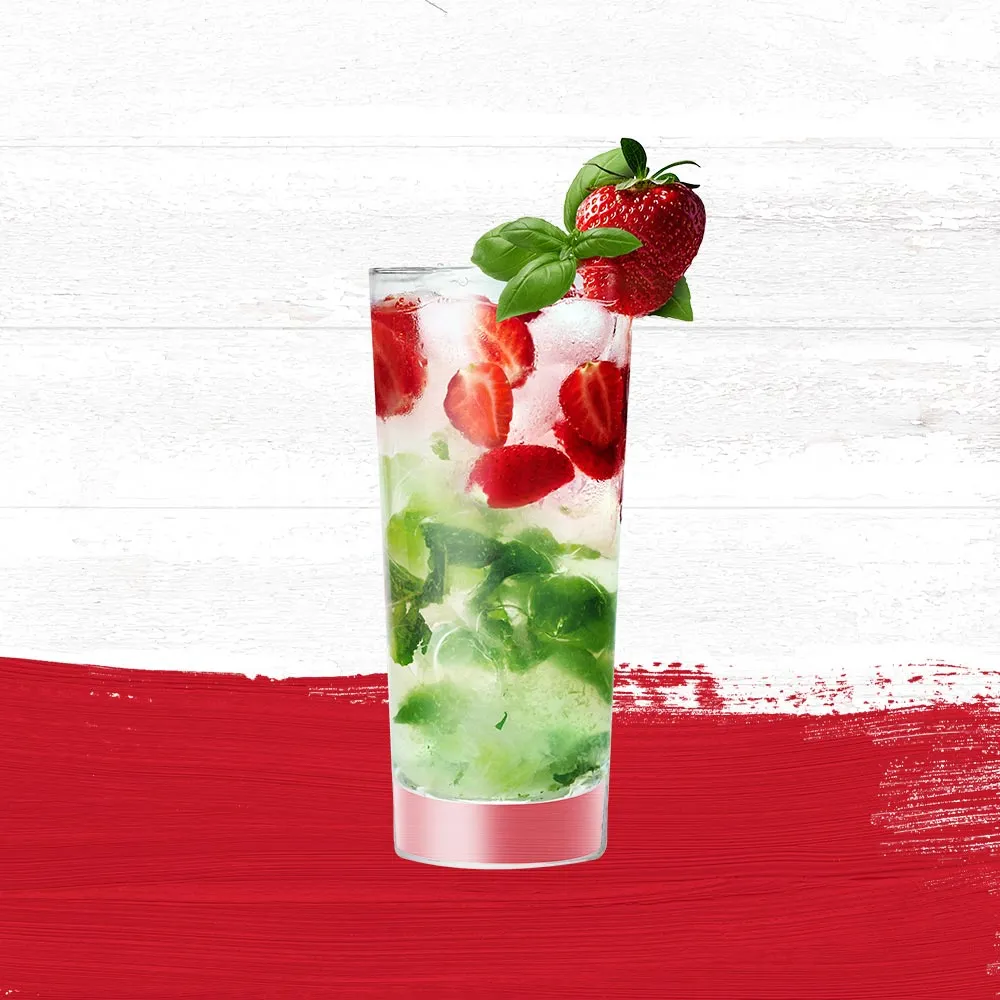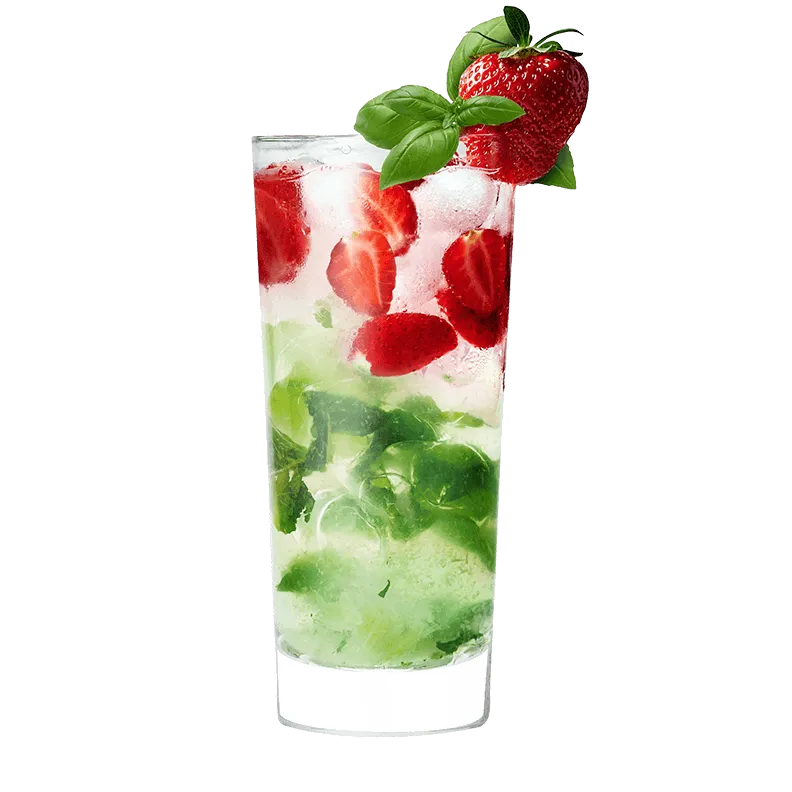 Strawberry Basil Smash
This tasty and refreshing reminder of laid-back island life takes a little effort to put together but it's worth it when enjoyed poolside with friends.
ingredients and how to craft chevron-down
Put it all together
Muddle lime and basil with sugar in a shaker. Add both rums and ice and shake well to mix. Pour into a cocktail glass over fresh ice and top with soda. Garnish with sliced strawberries.
Complete your cocktail with
Cruzan® Strawberry Rum