Our People
Take a closer look at the people behind every barrel.
Welcoming, hard working and always up for a good time. These traits are found in everyone who has made Cruzan® Rum what it is today.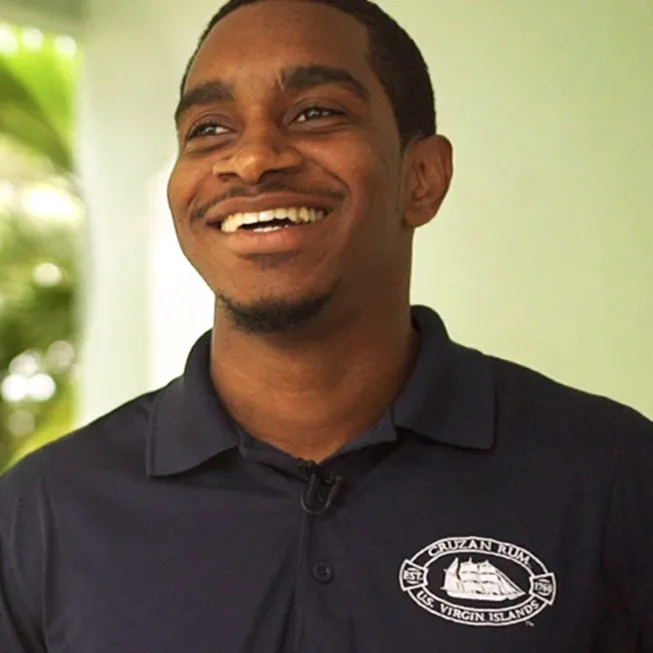 The Nelthropp Family
Generations of knowledge and care.
Critical to Cruzan Rum's success, the Nelthropps like to say that the rum is the second most important thing, behind family. As tight knit as the barrels that age our rum, they are inviting, warm and easy to be around. A fact made clear by the smooth and complex rum they have guided for decades. With roots on St. Croix that stretch back to the 1800s, the Nelthropps not only know everything there is to know about rum, they are closely connected to the people and culture that influence decisions in the distillery every day.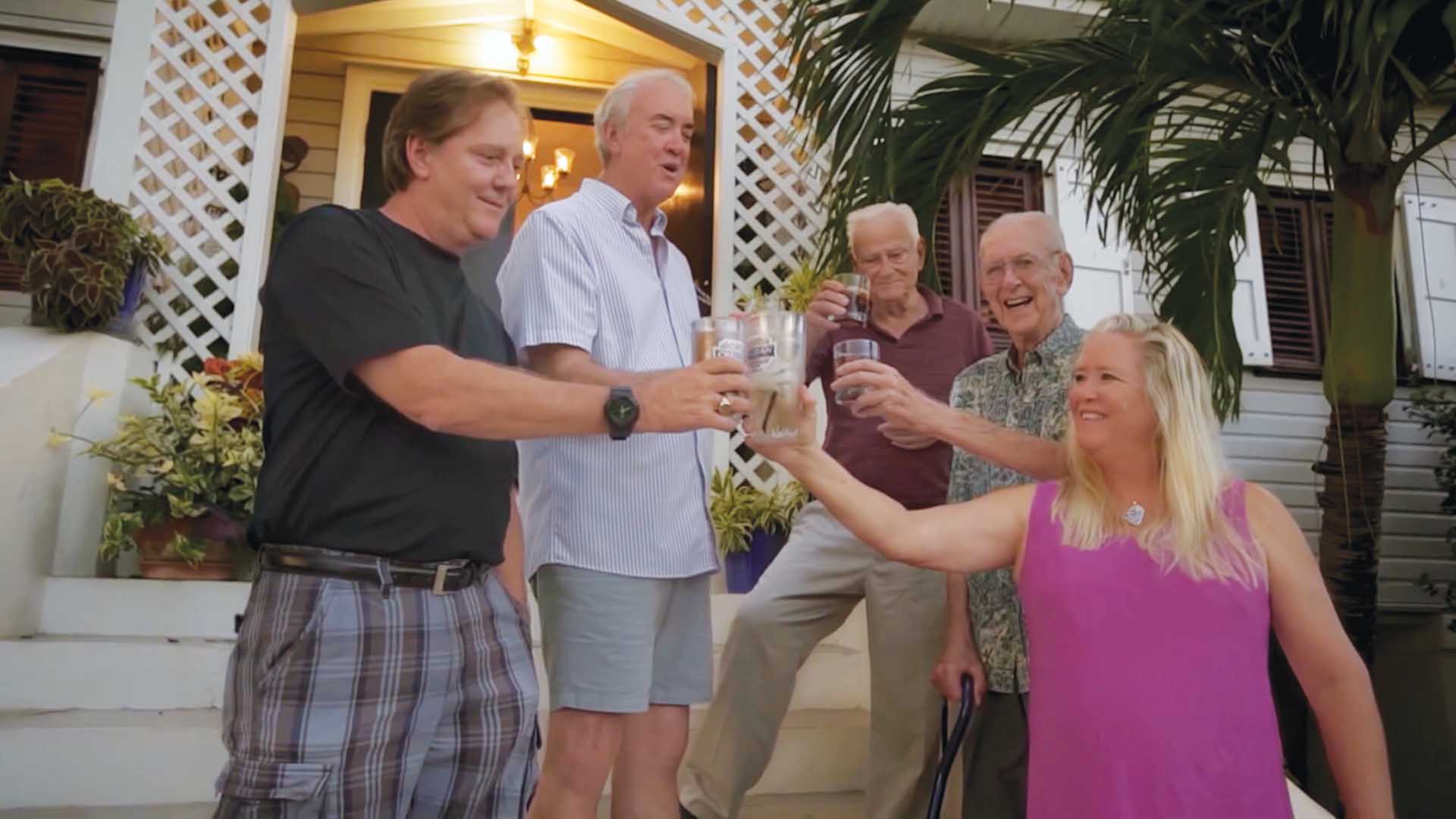 play-64
expand
Cedric 'Ceddie' Nelthropp
Ceddie joined the distillery in 1950 and began putting his expertise in sugar and molasses production to work with a hands-on approach. Ceddie was key to installing our continuous distillation columns, which came to define our smooth rum. By 1964, he took over as President of Cruzan Rum.

Drink of Choice: Cruzan® Morning Cocktail. A refreshing cocktail that Ceddie enjoyed making down at Watch-Ho beach after he and other family members would try to catch the perfect body surfing wave.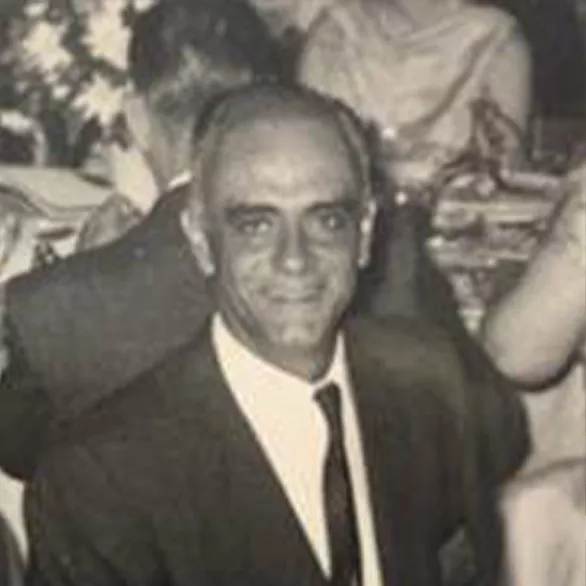 Donald 'Hardy' Nelthropp
Ceddie's younger brother was fascinated with rum production from an early age, watching cane being crushed in the Estate Diamond mill. After graduating college as an engineer, Hardy was hired to work in the distillery where he went on to build the rack houses and help maintain the facility. In 1982, Hardy took over the reins from Ceddie and helped Cruzan expand and contribute significantly to the economic growth of St. Croix. In 2009, after 70 years of working at the distillery, Hardy was awarded the Virgin Islands Medal of Honor for his contributions to his community.

Drink of Choice: Cruzan® Aged Dark Rum & Soda Water with freshly squeezed lime. Popular with many family members, it is often found at bonfires on the beach.
Gary Nelthropp
A former tennis pro and real estate developer, Gary originally was not part of the family business. However, after Hurricane Hugo hit St. Croix in 1989, Gary joined the company to help with the recovery, and in 2007 he succeeded his father Hardy as president of Cruzan Rum. Gary is currently the Master Distiller and travels the world offering his expertise and passion for rum, carrying on his family's rum-making legacy.

Drink of Choice: Cruzan® Aged Light Rum & Tonic with freshly squeezed lime. Gary's go-to cocktail is another great way to get the full embodiment and flavor from our rum.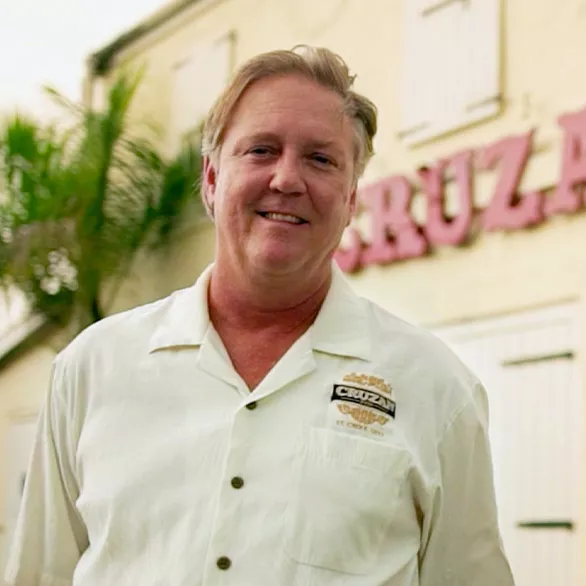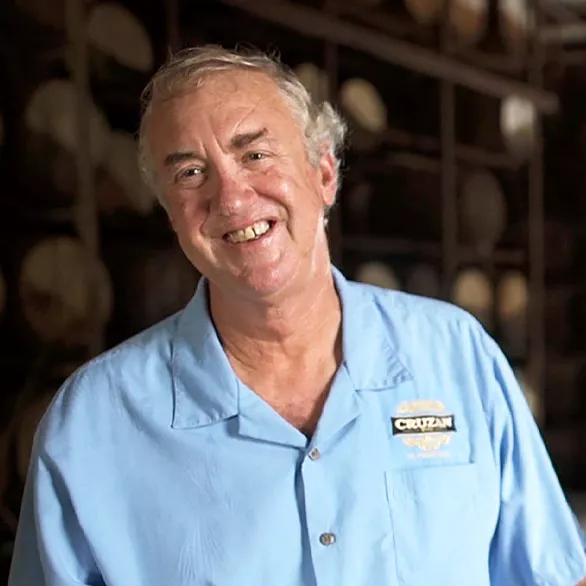 Donnie Nelthropp
Born with a great nose for rum, Donnie worked at the Cruzan Rum distillery for over 40 years. He took on many key roles along the way; from quality testing in the lab all the way to Master Blender, eventually working his way up to VP. In 2019 Donnie began his long-earned retirement, and now enjoys time with the islanders he spent a lifetime making rum for.

Drink of Choice: Like his family members, Donnie likes a simple cocktail to really enjoy the true taste of the rum he spent his life making. He combines Cruzan® Aged Light Rum with club soda and a squeeze of lime while he sits back and enjoys the sunset.
Karen Nelthropp
Over the years, Karen and her onsite team have welcomed and introduced thousands of visitors to Cruzan Rum. As the Legacy Events Manager, Karen oversees many of the experiences guests will have during a visit to our distillery.

Drink of Choice: While Karen has many favorites, she likes nothing better than a tall, icy glass of Cruzan® Aged Dark Rum with plenty of lime and a splash of soda water at the end of a long day entertaining our guests. She may even add a splash of cranberry or a bit of cane sugar if the mood strikes.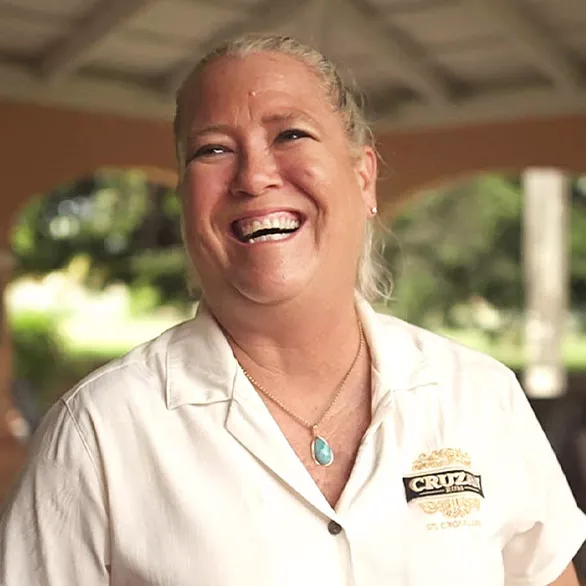 It takes an island.
Built on support for one another.
Countless generations of families have worked at and around the distillery, strengthening the bond the company has with the people and culture of St. Croix. We consider this extended family part of our own, and they have left an undeniable mark on the rum we make on St. Croix every day.

"It's more than a rum. It represents the beauty, history and smooth character of St. Croix."
JOHN CANEGATA
PBS & Inventory Supervisor
OUR COMMUNITY
Our roots run deep. Our bonds deeper.
Discover how a supportive community is the real success behind our rum.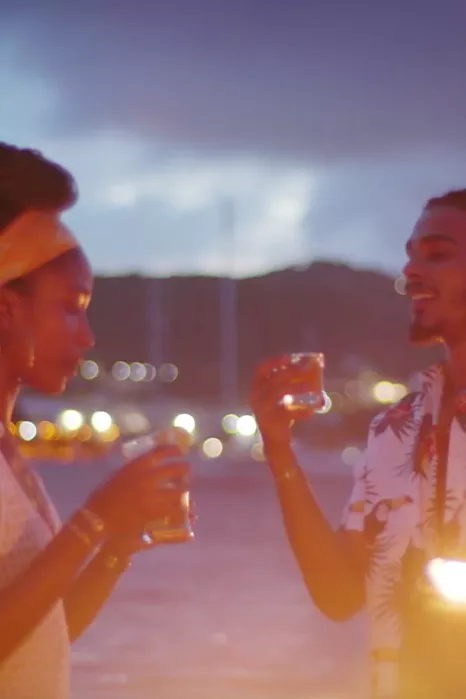 EXPERIENCE
Plan a trip or glimpse behind the scenes from home.
See up close how Cruzan is made and meet the people behind your favorite rum.