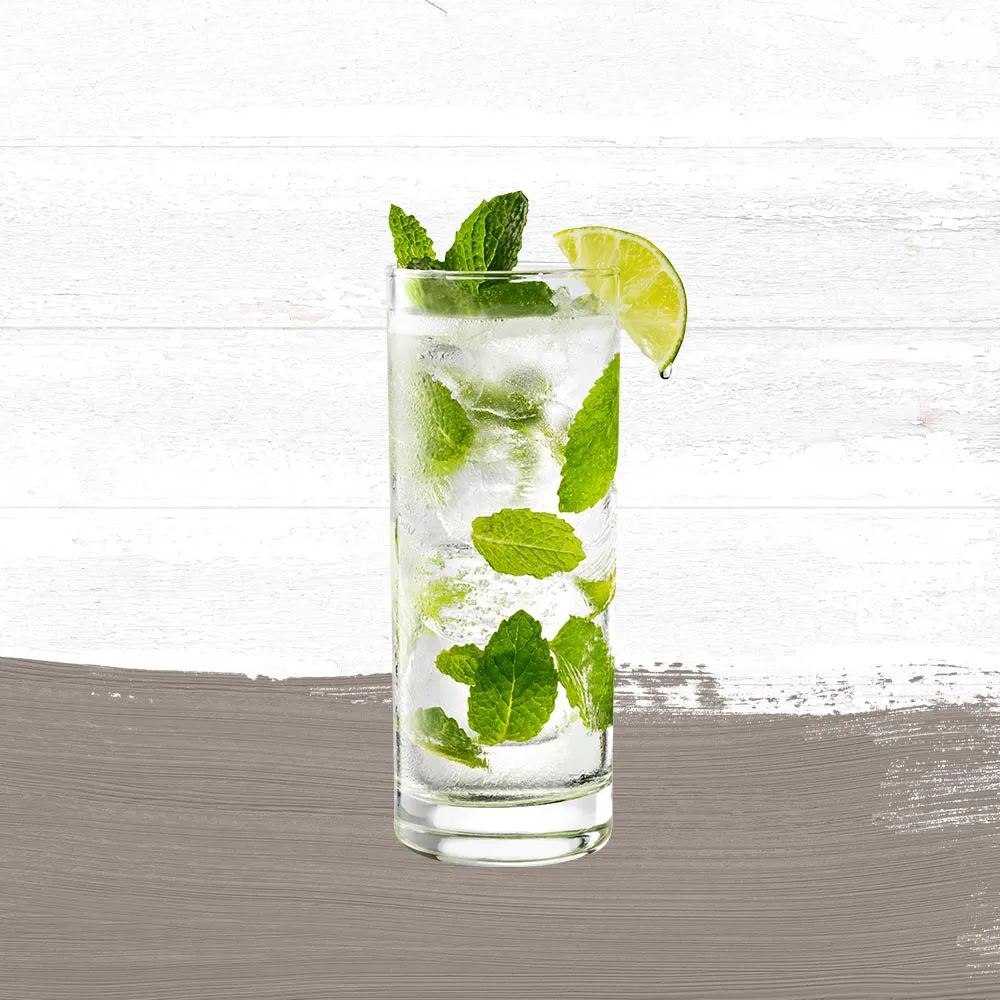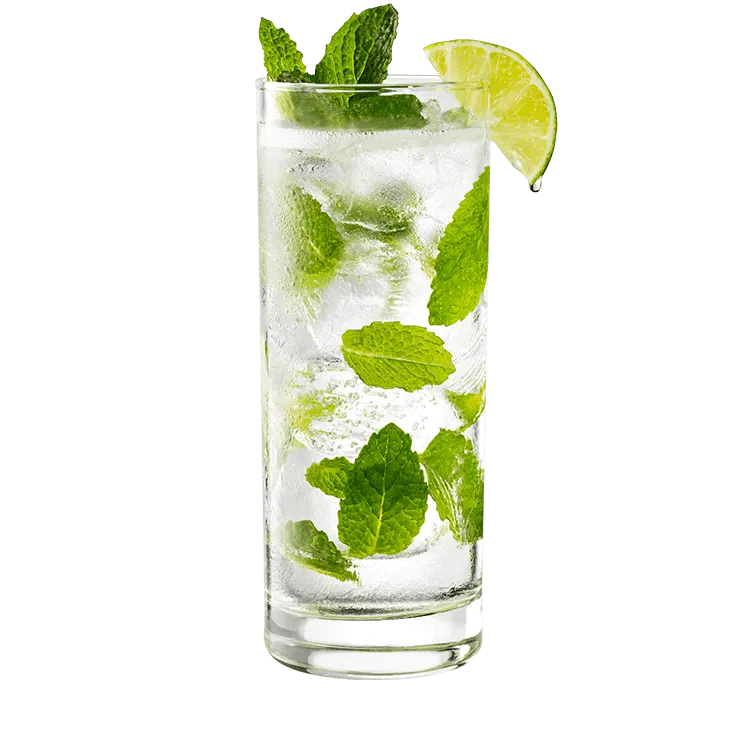 Mojito
This classic and refreshing cocktail is perfect for the end of a busy day. Cooling mint enhances the smooth flavor of Cruzan® Aged Light Rum, for a combination you can't resist.
ingredients and how to craft chevron-down
Put it all together
In a tall glass, gently muddle mint with the lime wedges and simple syrup. Add rum and crushed ice, then stir ensuring the leaves are distributed throughout the cocktail. Top with soda water. Garnish with a sprig of mint and a lime wheel.
Complete your cocktail with
Cruzan® Aged Light Rum